NATURAL INGREDIENTS
Water-based cheek and lip stain. Highly pigmented formulation High-Quality.
FIRST GLUTATHIONE VIAL IN PH.
ISO Certified. HACCP Certified. FDA Approved. Free from pathogens. Free from heavy metals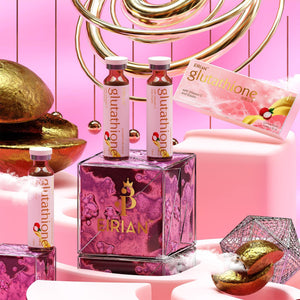 COLLAGEN
With Vitamin C, Elastin, Hyaluronic Acid, and Sialic Acid. Made in Taiwan. Patented Fish Collagen (type I). FDAM Approved. 1000mg per vial.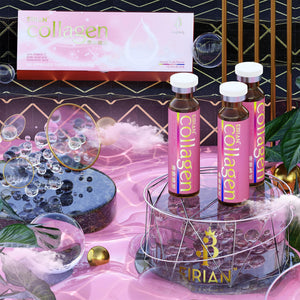 FB PAGE: UNPUBLISHED AT THE MOMENT
Our mission is to establish trustworthy business that carries diverse Filipino beauty products (some from other Asian countries) at reasonable price & offer quality service that is driven towards customer satisfaction
SUPPLEMENTS, COFFEE & WEIGHT LOSS
JOINT & MUSCLE PAIN RELIEF RUBS
WOMEN'S INTIMATE WASH & PRODUCTS
This section doesn't currently include any content. Add content to this section using the sidebar.
From our valued customers.
★★★★★

Very reliable, honest and sweet seller!

Jane. O.

Florida
★★★★★

I ordered the ryx products and kjm liptint and the shipping is fast and also the products are really secured. It was very affordable compared to some online vendors I searched in the internet. The service is really good and the owner is polite. Bili na kayo di kayo magsisisi!!!

Justine, T. M.
★★★★★

Ive been trying to find my favorite liptint since I arrived here in California. I am stoked that Forever Filipino, LLC has it in stock when Amazon/Walmart/Target didn't. Thank you so much FF for being able to supply my kikay needs.

Cathy J. C.

California
★★★★★

Finally able to get my hands on my fave KJM tint. Sherry was really really ultra helpful when USPS didnt tag my package correctly.

Shann, P.

California
★★★★★

I love ordering products through the website. It's easy and simple. My favorite products are the Beauty Factor Collagen. I love this product because I can mix it with my protein shake and coffee, it's tasteless so it doesn't affect the flavor of my shake and coffee. Since I've been taking it, I sleep good, I think because of its ingredients Ashwaganda which helps to calm the mind, I wake up refreshed and my skin looks radiant.I also like the Eirian Slim Blend coffee with caramel, that's my favorite. My husband loves the MX3 coffee.Another product that I love is the Rub, it helps relieve my aches and pains. Thank you Forever Filipino for the wonderful products! May God bless your business!

Edith, A

Florida